RETURNS POLICY
Unwanted or faulty items may be returned within 7 days of purchase, only if the product and its packaging are complete and in perfect condition. Products that have been used and cannot be resold are not returnable or refundable.
After 7 days items can only be returned for warranty related issues.
Returned items will be refunded in full, excluding the delivery costs.
The return fees are payable by the customer. Tracking information for the returned product must be forwarded , along with your name and invoice via email to: [email protected] Products can only be returned with Xtreme paintball's prior approval via email request.
1) If your motivation for cancellation is based upon fact that the goods were received in a damaged or defective condition, we will require for you to return the goods to us, and we in turn will either replace the said merchandise with new product or refund you in full including all transport costs incurred.
2) Should your decision to cancel the purchase be based upon the fact that the goods supplied to you do not meet with your expectations, not withstanding the fact that they have been received in good order, you would need to return the goods to us via prepaid insured post/courier. Upon receipt of the goods and provided they are returned unused in their original packing in perfect condition, we will refund the full amount of the cost of the goods only, less a 20% handling charge. All costs incurred in sending the goods to you will not be refunded.
WARRANTIES
All our products are subject to the warranty provided by the South African distributors of the products. In the case that there isn't a distributor then the warranty will be serviced by the manufacturer.
Should a product become faulty within the warranty period, you may return the product so that we can send it to the manufacturer or its official distributors for assessment.
The manufacturer or official distributor of the product will determine if the product will be repaired or replaced under the terms & conditions of the warranty.
The decision they make is final and no correspondence will be entered into.
Before returning any products you must first contact us so that we may give you instructions on how to return the product.
If the product you ordered is found to be faulty within 7 days of receiving your order we will cover the cost of both the return and re-delivery of the product.
If the manufacturer or official distributor of the product determines that the fault is not covered under the terms & conditions of the warranty then the cost of return and delivery will be transferred to you.
If the product you ordered is found to be or becomes faulty after 7 days of receiving your order and it falls within the warranty period you will bear the cost of returning the product to and from us.
Price
All prices are subject to change without prior notice. Xtreme Paintball reserves the right to refund a customer if the product is no longer available after payment has been made or our cost price for the item has changed to above the selling price or otherwise unacceptably high price.
Special Order Items
Products with special order stamps on them are special order items just for you and  we do not keep them in stock at our warehouse.  After you have ordered the product we will order them for you  from the manufactures or suppliers and ship them off to you. Special order items typically ship in 5 to 10 day after payment confirmation have been received.  Special order items have a lower price than normal so a little wait is worth the wait.
Shipping
All in stock items normally ship in 1 to 4 days after payment confirmation has been received.
Certain items we carry have high stock levels and can ship in 24 to 48H providing all the items in your cart are also marked with 24 to 48H shipping labels.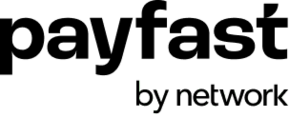 PayFast is a payments processing service. They enable easy, secure and instant transfer of money between online buyers and sellers.
Maximum Transaction Fee is R5000.oo for orders Only.
Orders over R5000.00 will need to choose a different payment option eg: EFT, Cash Deposit or international TT,
International credit card  order are subject to a 48H secure 3D check before shipment.
PayPal Holdings, Inc. is an American company operating a worldwide online payments system that supports online money transfers and serves as an electronic alternative.
For PayPal Transactions and Payments Please contact us

[email protected]

so we can email you the Payment request for your your order.
Don't  Like  to  Order  Online ?
For Customers who Don't Like Online Orders simply Email us your order to:  [email protected] and we will email you back the invoice.
We will Need:
Your Name
Delivery Address
Contact number
AND the Items you would like to order