RETURNS POLICY
Unwanted or faulty items may be returned within 7 days of purchase, only if the product and its packaging are complete and in perfect condition. Products that have been used and cannot be resold are not returnable or refundable.
After 7 days items can only be returned for warranty related issues.
Returned items will be refunded, excluding the delivery costs.
The return fees are payable by the customer. Tracking information for the returned product must be forwarded , along with your name and invoice via email to: [email protected]  Products can only be returned with Xtreme paintball's prior approval via email request.
1) If your motivation for cancellation is based upon fact that the goods were received in a damaged or defective condition, we will require for you to return the goods to us, and we in turn will either replace the said merchandise with new product or refund you in full including all transport costs incurred.
2) Should your decision to cancel the purchase be based upon the fact that the goods supplied to you do not meet with your expectations, not withstanding the fact that they have been received in good order, you would need to return the goods to us via prepaid insured post/courier. Upon receipt of the goods and provided they are returned unused in their original packing in perfect condition, we will refund the full amount of the cost of the goods only, less a  handling charge of 5 to 15%. All costs incurred in sending the goods to you will not be refunded.
WARRANTIES
All our products are subject to the warranty provided by the South African distributors of the products. In the case that there isn't a distributor then the warranty will be serviced by the manufacturer.
Should a product become faulty within the warranty period, you may return the product so that we can send it to the manufacturer or its official distributors for assessment.
The manufacturer or official distributor of the product will determine if the product will be repaired or replaced under the terms & conditions of the warranty.
The decision they make is final and no correspondence will be entered into.
Before returning any products you must first contact us so that we may give you instructions on how to return the product.
If the product you ordered is found to be faulty within 7 days of receiving your order we will cover the cost of both the return and re-delivery of the product.
If the manufacturer or official distributor of the product determines that the fault is not covered under the terms & conditions of the warranty then the cost of return and delivery will be transferred to you.
If the product you ordered is found to be or becomes faulty after 7 days of receiving your order and it falls within the warranty period you will bear the cost of returning the product to and from us.
Price
All prices are subject to change without prior notice. Xtreme Paintball reserves the right to refund a customer if the product is no longer available after payment has been made or our cost price for the item has changed to above the selling price or otherwise unacceptably high price.
Special Order Items
Products with special order stamps on them are special order items just for you and  we do not keep them in stock at our warehouse.  After you have ordered the product we will order them for you  from the manufactures or suppliers and ship them off to you. Special order items typically ship in 5 to 10 day after payment confirmation have been received.  Special order items have a lower price than normal so a little wait is worth the wait.
Courier  –  Post  –  Shipping 
All in stock items normally ship in 1 to 4 days after payment confirmation has been received.
Certain items we carry have high stock levels and can ship in 24 to 48H providing all the items in your cart are also marked with 24 to 48H shipping labels.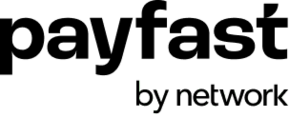 PayFast is a payments processing service. They enable easy, secure and instant transfer of money between online buyers and sellers.
Maximum Transaction Fee is R10,000.oo for orders when paying via credit card.
Orders over R5000.00 will need to choose a different payment option eg: EFT, Cash Deposit or international TT,
International credit card  order and orders over R5000 are subject to a 48H secure 3D check before shipment buy PayFast
PayPal Holdings, Inc. is an American company operating a worldwide online payments system that supports online money transfers and serves as an electronic alternative.
For PayPal Transactions and Payments Please contact us

[email protected]

so we can email you the Payment request for your your order.
Don't  Like  to  Order  Online ?
For Customers who Don't Like Online Orders simply Email us your order to:  [email protected] and we will email you back the invoice.
We will Need:
Your Name
Delivery Address
Contact number
AND the Items you would like to order
T I P P M A N N   WARRANTY   AND   REPAIR   INFORMATION
TIPPMANN SPORTS, LLC ("Tippmann") is dedicated to quality paintball products and outstanding service. In the unlikely event of a problem with this Tippmann paintball marker ("Marker") and/or Tippmann accessories ("Accessories"), Tippmann's customer service personnel are available to assist you. For customer service and/or other information, please contact:
Tippmann Sports, LLC 2955 Adams Center Road Fort Wayne, IN 46803 www.tippmann.com
1-800-533-4831
WARRANTY REGISTRATION
To activate the Marker's Limited Warranty, you must register the Marker within thirty (30) days of the date of original retail sale by:
1. Registering online at www.tippmann.com; or
2. Completing the attached warranty registration card and returning it to Tippmann at the address above.
The Limited Warranty for Tippmann Accessories does not require activation or registration; by registering the Marker, you activate the warranty for the Accessories.
LIMITED WARRANTY
Tippmann warrants to the original purchaser that it will make any repairs or replacements necessary to correct defects in material or workmanship, at no charge to you, for the Marker for a period of two (2) years from the date of original retail sale. Further, Tippmann warrants to the original purchaser that it will make any repairs or replacements necessary to correct defects in material or workmanship, at no charge to you, for Tippmann Accessories for a period of ninety (90) days from the date of original retail sale.
All Tippmann asks is that you properly maintain and care for the Marker and Accessories (collectively, the "Product") and that you have warranty repairs performed by Tippmann or a Tippmann Certified Tech Center.
This Limited Warranty is non-transferable, and it does not cover damage or defects to the Product caused by (a) improper maintenance; (b) alteration or modification; (c) unauthorized repair; (d) accident; (e) abuse or misuse; (f) neglect or negligence; and/or (g) normal wear and tear.
Tippmann does not authorize any person or representative to assume or grant any other warranty obligation with the sale of this Product.
THIS IS THE ONLY EXPRESS WARRANTY GIVEN WITH THE PURCHASE OF THIS PRODUCT; ANY AND ALL OTHER EXPRESS WARRANTIES ARE DISCLAIMED. THE IMPLIED WARRANTIES OF MERCHANTABILITY AND FITNESS FOR A PARTICULAR PURPOSE ARE LIMITED TO THE APPLICABLE LIMITED WARRANTY PERIOD SET FORTH HEREIN, AND NO WARRANTIES, WHETHER EXPRESS OR IMPLIED, SHALL APPLY AFTER EXPIRATION OF SUCH PERIOD.
Some states and nations do not allow limitations on the duration of implied warranties, so the above limitation may not apply to you.
The sole and exclusive liability of Tippmann and/or its authorized dealers under this Limited Warranty shall be for the repair or replacement of any part or assembly determined to be defective in material or workmanship. TIPPMANN SHALL NOT BE LIABLE FOR, AND YOU EXPRESSLY DISCLAIM, ANY DIRECT, INDIRECT, CONSEQUENTIAL OR INCIDENTAL DAMAGES (COLLECTIVELY, "DAMAGES") ARISING OUT OF THE SALE OR USE OF, OR YOUR INABILITY TO USE, THE PRODUCT. NO PAYMENT OR OTHER COMPENSATION WILL BE MADE FOR DAMAGES, INCLUDING INJURY TO PERSON OR PROPERTY OR LOSS OF REVENUE WHICH MIGHT BE PAID, INCURRED OR SUSTAINED BY REASON OF THE FAILURE OF ANY PART OR ASSEMBLY OF THE PRODUCT.
Some states and nations do not allow the exclusion or limitation of incidental or consequential damages, so the above limitation or exclusion may not apply to you. This warranty gives you specific legal rights, and you may also have other rights that may vary from state to state or nation to nation.
WARRANTY AND NON-WARRANTY REPAIRS
When shipping the Product to Tippmann for warranty or non-warranty repair:
(1) If you have aftermarket parts on your Marker, please test the Marker with original stock parts before returning the Marker for service or repair.
(2) Always unload and remove the air supply from the Marker. Do not ship the air supply tank if it is not completely empty.
(3) Ship the Product to the Tippmann address identified above.
(4) You must pre-pay postage and delivery charges.
(5) Provide the date of purchase for the Product.
(6) Briefly describe the repair requested.
(7) Include your name, return address and a telephone number where you can be reached during normal business hours, if possible.
Indemnification:
You agree to indemnify, defend and hold us and our partners, attorneys, staff and affiliates (collectively, "Affiliated Parties") harmless from any liability, loss, claim and expense, including reasonable attorney's fees, related to your violation of this Agreement or use of the Site.
Pricing and Quantity Disclaimer:
While we make every effort to maintain the web site to ensure the accuracy of quantities prices of merchandise, prices and quantities are subject to change without notice. Every effort will be made to fulfill orders at the prices reflected at the time the order was placed with us. Should replenishment merchandise have a higher price, we reserve the right to charge that amount. Should an item be incorrectly listed we have the right to cancel your order. Should an item be out of stock we reserve the right to cancel the order.
Venue; Applicable Law. YOU AGREE THAT ALL ACTIONS OR PROCEEDINGS ARISING DIRECTLY OR INDIRECTLY OUT OF THIS AGREEMENT, OR YOUR USE OF THE SITE OR ANY SAMPLES OR PRODUCTS OBTAINED BY YOU THROUGH SUCH USE, SHALL BE LITIGATED IN THE CIRCUIT COURT OF CAPE TOWN, SOUTH AFRICA. YOU ARE EXPRESSLY SUBMITTING AND CONSENTING IN ADVANCE TO SUCH JURISDICTION IN ANY ACTION OR PROCEEDING IN ANY OF SUCH COURTS, AND ARE WAIVING ANY CLAIM THAT CAPE TOWN, SOUTH AFRICA IS AN INCONVENIENT FORUM OR AN IMPROPER FORUM BASED ON LACK OF VENUE. This site is created and controlled by XTREME PAINTBALL, South Africa. As such, the laws of Southern Africa will govern the terms and conditions contained in this Agreement and elsewhere throughout the Site, without giving effect to any principles of conflicts of laws.